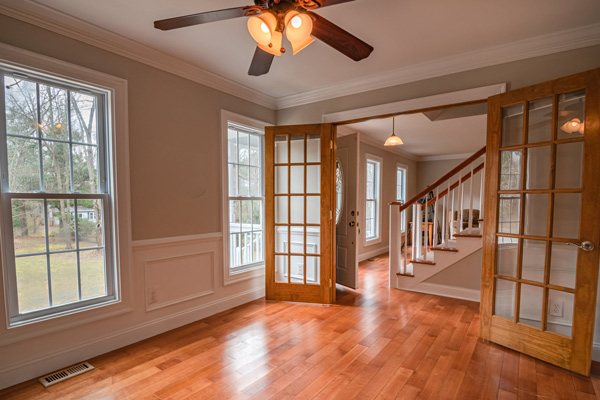 Without any doubt, spotted gum timber flooring is the pinnacle of Australia in your house. The budding popularity of this timber flooring shouldn't be a surprise as it not only provides a remarkably strong foundation it also brings Australian nature's essence into your house.
This post will explain what spotted gum timber flooring is and the reason behind its ever-growing popularity in Australian homes.
Advantages of Spotted Gum Timber Flooring
High Aesthetics– spotted gum timber has some of the most beautiful and appealing markings you can come across on a hardwood floor.
Easy to Maintain– this flooring is very easy to polish, paint, and stain, depending on your preferences.
High Durability– spotted gum timber has incredible strength and is scratch resistant.
Inexpensive– spotted gum timber flooring is relatively cheaper than other flooring options.
Eco-Friendly –spotted gum timber leaves a trivial carbon footprint as it can be grown and found locally.
Engineered Timber Hardwood
Unlike conventional hardwood, which comes straight out of a tree and into your home, engineered hardwood is a more complex product that consists of several layers. The outermost is a hardwood veneer, a thin slice of wood of whatever species you desire. The inner layers are made of plywood, high density fiberboard, or hardwood. The core layers make the product more stable than regular hardwood, while the outer veneer surface adds beauty and authenticity.
Engineered timber hardwood flooring comprises a layer of regular hardwood underneath layers of shielding coatings, extending the same luxurious feel and appearance as solid timber floorings. Boasting excellent durability, engineered timber floors are ideal for high-traffic spaces of Australian homes and offices.
We hope this post sufficiently answers the question, "what is spotted gum flooring?" If you are looking for new solid timber flooring or need somebody for floor installation in Melbourne, feel free to reach out to us!